FAQ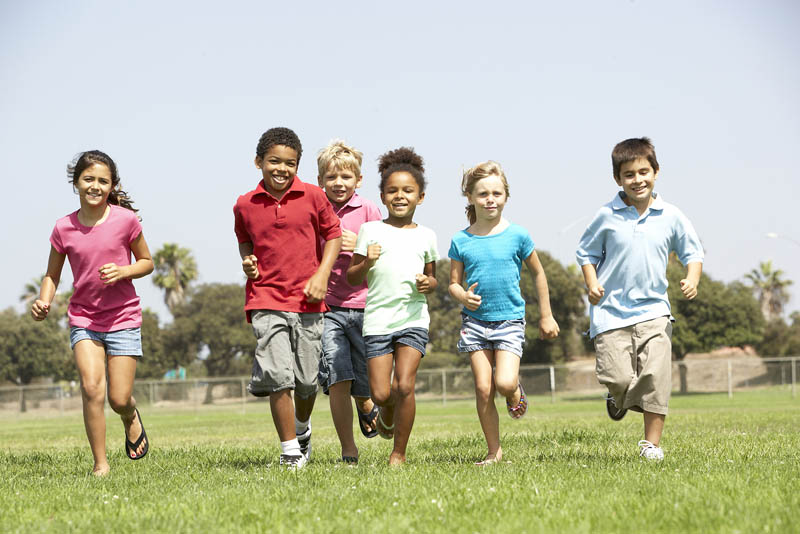 Frequently Asked Questions by One In A Hundred Parents
How will I know if my child is ready to go to camp or if this camp is the right place for my child?
Each child is different when it comes to being "ready" for camp. And each child is different when it comes to the type of camp that will best help him or her succeed. Generally children who struggle to make friends at school can benefit from this camp.
We help you make these decisions when we interview your child during the application process.  The Camp Director would also be happy to speak with you about these and other issues to help you make the best decision for your child prior to completing the application form if you wish.
Do you offer scholarships?
Yes.  Click here to obtain the application.
How are campers assigned to groups? 
Campers are placed in their groups based on the grade they are entering in the upcoming school year and their social language abilities.
How many counselors are in a group? 
One In A Hundred prides itself on having a low camper to counselor ratio.  Staffing for each group includes a clinician (a psychologist, social worker, senior therapist or special education professional), speech and language pathologist, drama counselor and junior counselor(s).
What does a typical day at camp look like?
Following is a sample day:
9:00-9:30 Morning Meeting: Games and warm up, such as:
Night at the museum
I go to the moon,
M&M game
Charades
And many more….
9:30-10:10 Social Thinking:
Grade 1-5: we defeat the "unthinkables" with      our super-hero powers
Grade 6-8: hang-out time where we talk and get to know each other
10:10 Snack time
10:30-11:10 Drama / Movie Prep Time (Skills taught throughout the day are integrated into the movie making process)
Become a screen writer: create scripts
Be an actor
Become a set designer / costume designer
Become a music director
Be the film director
One or all, it is up to you….
11:20-12:00 Outdoor Activity (This activity is not about being a "winner in sports" but campers learning how to provide supportive comments, make constructive statements to their peers when learning to play the game, and learning to trust their new friends.)
Kick Ball
Steal the Bacon
Line Soccer
Nucomb
Wacky Sports
12:10-12:50 Lunch
1:00-1:30 Team Building Activity
Create impossible structures
Hulla walk
and many more surprises
1:30-2:00 All Camp Meet Up (All groups gather together and work on the common skill addressed for that week's curriculum through active games, role playing and dynamic social interactions.)
Campers also go swimming and participate in Taekwondo and Yoga.  There is no "all camp meet up" on these days.
Does my child get to travel out of camp for trips?
Yes, each session all campers travel to the North Suburban YMCA for swimming twice a week.  In addition new creative trips are planned for each summer.
Tell me about the food.
We provide snacks during the camp day.  Lunch, though, is your responsibility.  We have a refrigerator available if needed. We are unable to microwave food.
Is the information on the Application Form really kept confidential? 
Yes, application forms are only seen by the Camp administrative staff, who share only what is necessary and appropriate with individual counselors. We respect the confidentiality of the information shared and use the forms only to ensure that your child's individual needs are met.
What do campers wear at camp?
Campers wear comfortable, casual clothes to participate in daily activities. Our footwear policy recommends that campers wear comfortable shoes like sneakers. Closed toe shoes are best because many activities are done outdoors on a field.
How are parents involved in the camp experience?
Once a week we offer a weekly parent group meeting where parents can learn about strategies used in camp, share their experiences and learn about experiences of other parents.  These meetings will be 1:00 pm – 1:50 pm. All parents are welcome.
In addition parents will receive weekly written group goals and individual camper feedback via e-mail.
I'd love to enroll my child in your camp. What is the application procedure? 
Camp application forms can be found on our website.  Enrollment begins in November.  Once a completed application and deposit is received, you will be contacted to schedule an interview for your child with the Camp Director.  Following the interview a decision will be made to determine if your child will benefit from our program.  Camper registrations fill quickly. We encourage all interested families to apply promptly and pay attention to enrollment deadlines.
Does my child need to attend all 5 weeks of camp?
It is important that campers attend all 5 weeks of camp.  The executive functioning skill development and Social Thinking skills are incorporated into each week's activities and reinforced as camp progresses.  By missing a week the camper will be at a disadvantage by missing out on important skill building.  We will accept campers who must miss a week of camp but strongly recommend against doing this.  The full registration fee must be paid regardless of the camper's attendance.
Will my insurance cover the cost for attending One In A Hundred summer camp?
One In A Hundred can provide you with a detailed invoice for Speech and Language Group Therapy after camp has ended to help you recover as much as possible under the terms of your insurance policy. It is the responsibility of each family to verify coverage and provide One In A Hundred with the appropriate diagnostic code so they can successfully submit claims for reimbursement. It is the responsibility of the family to submit and follow up on any claims. One In A Hundred cannot be held responsible for insurance companies' failure to reimburse. We recommend that you contact your insurance agent to obtain authorization and/or requirements for reimbursement. All fees must be paid prior to attendance.
Some families are also successful at receiving tax benefits related to their payment of One In A Hundred fees as a medical expense. (Please consult with your tax consultant for further information and to determine if this would be helpful with your family.)
Is there an opportunity to consult with camp professionals after the camp season?
The Camp Director will be available to speak with parents, school staff and clinical providers for 60 days following the last day of camp to answer questions, review the results of therapy provided during camp, and help reinforce techniques campers' learned during camp. Consultations with school staff and providers are considered one-time conversations and not an on-going relationship.
Do you offer childcare after camp hours?
At this time we cannot offer after camp child care.  We hope to be able to find a solution for the parents.  Please check back.